Meet the Doctors
CLINIC DIRECTOR- Stephanie Foisy Mills, D.C., C.C.W.P.
Dr. Stephanie loves to spread the word about chiropractic!  She hosts a weekly radio show on 107.7FM titled "Half Hour to Health" and speaks regularly throughout the state about holistic health.  Her mission is to educate and adjust as many families as possible toward optimal health through natural chiropractic care.
Dr. Stephanie began getting adjusted at the age of 7 after years of being failed by antibiotics and surgery for chronic ear infections.  With chiropractic adjustments she enjoyed better health, fewer colds, flus and ear infections.  Dr. Stephanie learned first hand that health doesn't come from a prescription, it comes from within. She had adjusted her daughters Brooke (17) and Emilee (14), since birth!
Dr. Stephanie Foisy Mills, earned her Bachelor of Science degree from Regent's College Summa Cum Laude.  In 2000 she graduated summa cum laude from Palmer College of Chiropractic in Davenport, Iowa.  Dr. Stephanie was listed on the President's List, was named as a Presidential Scholar and was inducted into the Chiropractic Honor Fraternity.
Dr. Mills was the first chiropractor in the state of NH to earn the C.C.W.P. credentials from the International Chiropractic Association and is certified in the Webster Technique by the International Chiropractic Pediatric Association. Currently, Dr. Stephanie travels across the
country speaking and teaching continuing education classes with the chiropractic profession. For more information on having Dr. Stephanie speak to your group or office, visit our Lunch and Learn page or click here.
LAKESIDE OFFICE LEAD CHIROPRACTOR – Graham Moneysmith, D.C.
Dr. Graham is the Lead Chiropractor at our Meredith location, Crossroads Chiropractic Lakeside.  Dr. Graham is a  2007 graduate of Palmer College of Chiropractic in Davenport, Iowa.  While there he was a finalist for the Virgil Strang Philosophy award and a teaching assistant in the radiology department.
In January of 2010, Dr Graham joined the Crossroads
Team in Pembroke.  In August 2010, Dr. Graham worked with Dr. Stephanie to bring affordable corrective chiropractic care to the Lakes Region with the opening of Crossroads Lakeside! He is a contributing writer for the Weirs Times and a regular guest on Dr. Stephanie's radio show on 107.7 FM, 'Half Hour to Health.'
He has been married to Amanda, a stay at home mom, since 2002 and they have three well-adjusted children: Elijah (8 years old) and Violet (6 years old) and Stella (3).
125 OFFICE LEAD CHIROPRACTOR – David Medina, D.C.
Dr. David Medina has been in the health and wellness field for over 14 years and has been a chiropractor for the past 7 years. He attended Palmer College of Chiropractic in Davenport, IA, graduating in 2009. Dr. David began his chiropractic career in a family practice in Kentucky before joining the Crossroads team in 2014. Shortly thereafter, Crossroads Chiropractic 125 was opened in the Fall of 2014.
Dr. David has been married for 13 years to Heather and they have three well-adjusted children: Caleb, Luci and Silas.
ASSOCIATE CHIROPRACTOR – Jennifer Phillips, D.C.
Dr. Jennifer Phillips has been passionate about health and wellness for many years. She began the journey into chiropractic as a patient herself, and after experiencing the many wonderful changes in her overall health, she decided that chiropractic was her calling. In a bold move, she made a career change from Special Education to start her Chiropractic career.
After earning a Bachelor of Science in Communication Disorders from the University of Rhode Island, Dr. Jennifer went on to graduate Cum Laude from Sherman College of Chiropractic in Spartanburg, SC.  While at Sherman College, she traveled to Melbourne, Australia with the World Congress of Chiropractic Students.  Since graduating she has traveled to Brazil, Bolivia and Fort Peck Indian Reservation on Chiropractic Mission Trip where she helped ajust thousands of families!
Dr. Jennifer has enjoyed practicing in several family wellness chiropractic practices in both New Hampshire and North Carolina.  Dr. Jennifer hopes to empower families to lead a life of optimal health and wellness. While not in the office, Dr. Jen enjoys spending time with her husband Jeff and their dog Grayson out in the mountains or running trail races.
Meet the StaffOFFICE MANAGER – Kathleen
Kathleen has been a Crossroads Practice Member for fifteen years, and a team member for fourteen.  Kathleen has served in every office capacity possible – except for adjusting!  You might catch Kathleen running around any of our office locations, but she spends most of her time working mornings at the desk in Pembroke and the rest of her time is spent behind the scenes. Kathleen and her husband Steve have two children, Miles (13) and Tess (10). They enjoy soccer, camping and hiking.

CHIROPRACTIC ASSISTANT ~ PEMBROKE – Bri
Bri is our newest team member, starting with Crossroads in Septemeber 2017. Bri is a New Hampshire native and enjoys going to the beach, playing the piano and spending time with her family. Bri is the proud mother of Mia, a two-year-old with lots of energy!
CHIROPRACTIC ASSISTANT ~ LAKESIDE – Leah
Leah and her six year old son Andrew have both been receiving chiropractic care since they were infants. Leah studied physical education and chemistry at Plymouth State University.  After working in the service industry for eight years Leah has now joined the Crossroads team in its mission towards healthy living. In her free time Leah enjoys cooking, reading, and running around with Andrew.
CHIROPRACTIC ASSISTANT ~ LAKESIDE – Lauren
Lauren lives in Campton with her husband, Erik and son, Leo. Chiropractic is a lifestyle choice for her family! She has been adjusted since she was 11 years old and she started her husband on his road to health when they met 9 years ago. Leo has been adjusted since birth! She began at our Pembroke office but because she lives in the great White Mountains, the Lakeside location has been a perfect fit for her! She loves to be outside and active whenever possible. If you ever feel like walking in the White Mountain woods or reading a book by a river, you may find her there.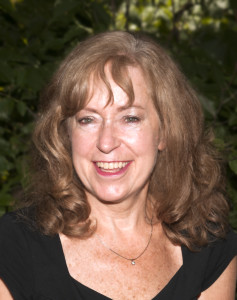 CHIROPRACTIC ASSISTANT ~ LAKESIDE – Wanda
Wanda is the newest member of our team and here is what she has to say about health:
"I believe the cornerstone to good health is having a positive, joyful attitude and being grateful for family, friends and opportunities to make life changes no matter how old you are."
Wanda has a BA in History, is a life long learner and after many years in healthcare has recently returned to the classroom teaching part-time.  She and her husband Charlie enjoy camping, 4-wheeling, kayaking,  traveling to foreign countries and visiting their son Andrew and his wife Alice in San Francisco.